Hello everyone,
finally the last week before Christmas has arrived and I tell you what I AM A LAZY BUM! I seem to have lost all my motivation and I really really don't care. Maybe it's because of these last three month being a tad stressful and intensive. I worked yesterday including a work brunch and a christmas party in the afternoon

and I am not sure if I will make it back to the office this week. The beauty of being able to work from home! It all began me feeling a little unwell Sunday evening and I spontaneously decided to call in off sick Monday morning. Best choice ever. As it would have been a little strange to run from work brunch to office party taking photos of every tiny bit and piece that found its way to my mouth I decided to make it a What I ate Monday instead.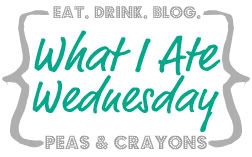 It was a brilliant choice! I tried to make my meals extra pretty and you all know how much impact a pretty dish really has. I had a fabulous day!